Internships
During an internship, you can take on real responsibilities and work within a team. We offer practical experience, first-class working conditions, various leisure activities and fair pay. We also offer accommodation options for foreign interns at some of our locations. You can find current internship opportunities in our list of job vacancies, both for Commercial Internships and Technical Internships. Applications must be submitted online. If you want to apply for a summer internship, then please send us your application by the end of February.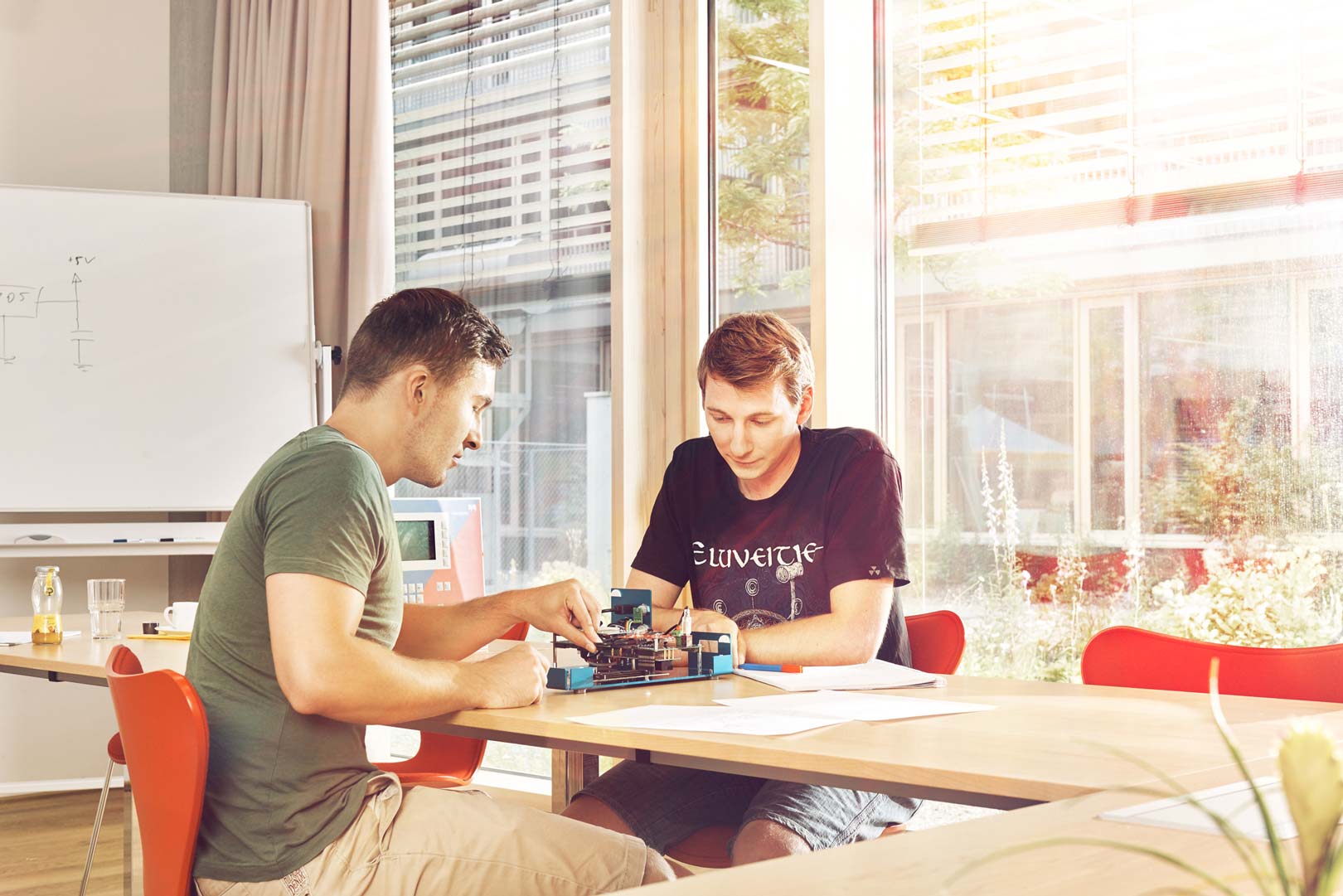 Electrical Engineering Degree Apprenticeship Program
OMICRON offers an electrical engineering Bachelor's Degree Apprenticeship program in cooperation with the University of Applied Sciences FH Vorarlberg. This program has study and work phases, alternating every three months. You can start working with us from the third semester onwards. We provide you with an exciting work environment and fair pay. You can apply for the program at our jobs portal (see link below).
To get more in depth information and also have the chance to ask questions, join the information afternoon at OMICRON in spring. We kindly ask you to let us know if you want to join the information event via email to laura.bilas@omicronenergy.com.
FH Vorarlberg - Electrical Engineering Dual