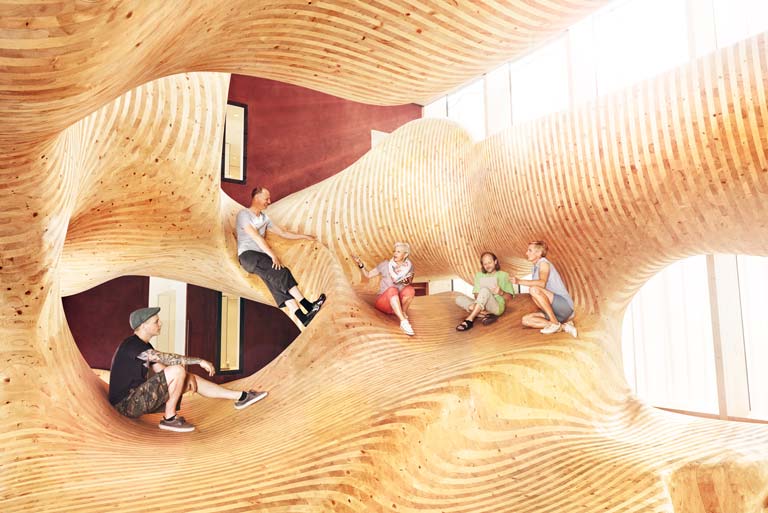 How we work
"We aim to create a working environment without unnecessary boundaries where teams can achieve outstanding results and have fun at the same time. This approach has the added benefit of fostering loyalty and enthusiasm in our customers, which in turn empowers our own enthusiasm." Rainer Aberer, company founder. It is this vision which guides us and shapes our working environment. It is designed to ensure that people can apply their talents and are encouraged to take on greater responsibilities within a supportive team. We believe that an environment focused on people and their needs is the fertile ground that is required for innovation and success.
In 2016, OMICRON was named "Austria's Best Employer" once again by the independent institute Great Place to Work.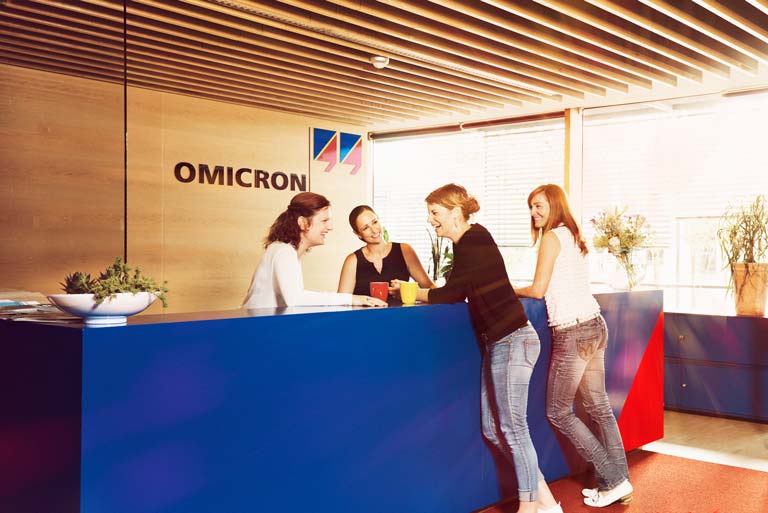 Personal responsibility
We strive to create a work environment that fosters innovation – in the broader sense of the word - by providing employees with the leeway they need in order to experience personal freedom and do their best. It is more enjoyable to work for a company where respect, fairness and trust mean more than unnecessary boundaries and regulations. At OMICRON, our employees have the flexibility to tailor their hours to suit the requirements of both their work and private life. We want to meet the needs of our customers and exceed their expectations whenever we can. The way that our employees make sure that their projects stay on track is up to them.
Good infrastructure
Our principle of "no unnecessary boundaries" also applies to the tools that we provide our employees with so that they can work comfortably and productively. Equipment such as PCs, laptops and communication tools are always state-of-the-art.
Career and family
OMICRON offers a variety of work-time models and advanced training programs, as well as career change options within the company.
Health and safety
We strive to ensure that your work environment is healthy and safe. Our work safety and accident prevention measures go beyond simply complying with health and safety regulations. Our ergonomic working equipment helps employees to stay healthy, and the sports programs we offer even encourage them to stay fit.
Room for communication
We promote communication and creativity by creating spaces for them. Communication zones encourage you to let your ideas run wild. Joint lunches, cooking together, or sporting activities all improve relations among fellow staff. Our intercultural network helps to bring people from different cultures together during joint activities away from work.
Celebrating success
We believe in celebrating the success of projects both large and small. Annual summer and year-end celebrations are held for the entire staff at all of our offices around the world. We also have larger celebrations; for instance in 2015, staff and relatives from around the world met up for two memorable days during the OMICRON World Festival.